Despite all the gains with food safety HACCP made over the past several decades, more work was needed. Following recent serious foodborne illness outbreaks associated with peanut butter, chili peppers, spinach, lettuce, and other foods, new laws were created to strengthen U.S. food safety supply and production system with HARPC.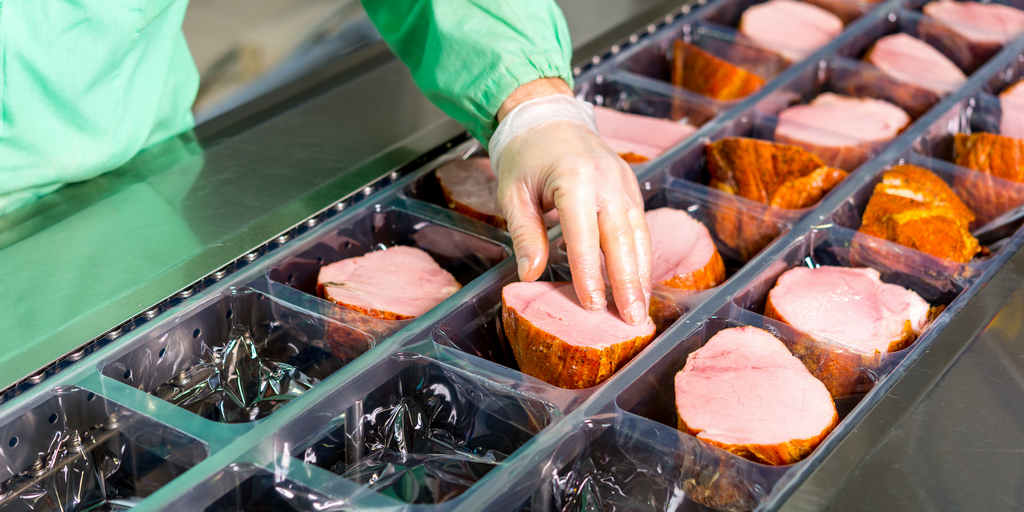 HACCP is the international standard that has seven principles used to develop a plan for each product or product type in operation.
HARPC is a new preventive framework designed to identify specific hazards in addition to traditional HACCP critical control points (CCPs) for processing and take appropriate steps to counter the hazard before a food-safety event occurs.
HACCP and HARPC are both food safety standards based on prevention, but they differ in the detail of application and hazard identification. HARPC  shouldn't be considered as a replacement plan, but as a necessary upgrade to the conventional HACCP plan.

Food Safety Training & Certification - 10% OFF SALE
HACCP Training for Retail Establishments - 16hrs: $125.00
HACCP Training for School Districts - 4hrs: $50.00
HACCP Training for Seafood - 1hr: $75.00
Food Manager Training & ANSI Certification - 8hrs: $99.00
Food Handler Training - 1.5hrs: $7.00
Enter Promo "train10off" at Checkout
What is HACCP?
HACCP application is for juice, seafood, retail, and and its' principles are prevalent across all segments of food production. The  principles are primarily concerned with raw materials, products, and processes, and often are mandated by large brands to their suppliers, and suppliers' suppliers.
HACCP Principles
HACCP's seven principles are:
Conduct a hazard analysis
Determine the Critical Control Points (CCPs)
Establish critical limit(s)
Establish a system to monitor control of the CCP
Establish the corrective action to be taken when monitoring indicates that a particular CCP is not under control
Establish procedures for verification to confirm that the HACCP system is working effectively
Establish documentation concerning all procedures and records appropriate to these principles and their application
What is HARPC?
HARPC stands for "Hazard Analysis and Risk-Based Preventive Controls."  The term comes from Food Safety Modernization Act (FSMA), a sweeping food safety legislation amending the Food, Drug and Cosmetic Act that was enacted in January of 2011. As required by FSMA, FDA promulgated the HARPC regulation (also referred to as the "Preventive Controls Rule" for the food industry on September 17, 2015.
Sec. 103 of the Food Safety Modernization Act describes HARPC in the following way:
SEC. 103. HAZARD ANALYSIS AND RISK-BASED PREVENTIVE CONTROLS.
(a) In General.–The owner, operator, or agent in charge of a facility shall, in accordance with this section, evaluate the hazards that could affect food manufactured, processed, packed, or held by such facility, identify and implement preventive controls to significantly minimize or prevent the occurrence of such hazards and provide assurances that such food is not adulterated under section 402 or misbranded under section 403(w), monitor the performance of those controls, and maintain records of this monitoring as a matter of routine practice.
HARPC Elements
What are the major tasks that food companies must perform to comply with the Hazard Analysis and Risk-based Preventive Controls (HARPC) provision in the FSMA?
HARPC requires food manufacturer, processor, packer, and storage facility to have written plans that:
Identify food safety and adulteration hazards associated with their foods and processes;
Implement controls to minimize the hazards;
Verify that the controls are working; and
Design and implement corrective actions to address any deviations from the controls that might arise in a food safety plan.
These plans will be evaluated by FDA, and checked for proper implementation and adherence.
HARPC requires that companies evaluate products and their processing for:
(a) biological, chemical, physical, and radiological hazards;
(b) natural toxins, pesticides, drug residues, decomposition, parasites, allergens, and unapproved food and color additives;
(c) naturally occurring or unintentionally introduced hazards; and
(d) intentionally introduced hazards, including acts of terrorism.
Differences Between HACCP and HARPC
The main difference between HACCP and HARPC is that:
HACCP only applies to seafood and juice processors.
HARPC applies to almost all food-processing facilities, with the exception of those covered by and in compliance with HACCP.
The key differences between HACCP and HARPC are that:
In HACCP plans, there are only three conventional types of hazards that are addressed – physical, chemical and biological.
In HARPC plans, there are many more hazard concerns – radiation, natural toxins, pesticides, drug residues, decomposition, parasites, allergens, unapproved food or color additives, naturally occurring hazards and intentionally and unintentionally introduced hazards.
Resources
1. www.fda.gov/Food/GuidanceRegulation/FSMA/ucm334115.htm
2. www.fao.org/docrep/012/a1552e/a1552e00.htm
3. www.fda.gov/Food/GuidanceRegulation/FSMA/ucm247548.htm