The top 3 causes of foodborne illness attributed to food preparation and service handlers are: poor personal hygiene, improper holding temperatures, and improper cooling procedures.
Since the majority of foodborne illnesses are attributed to food service handlers, the importance of creating a HACCP system is critical.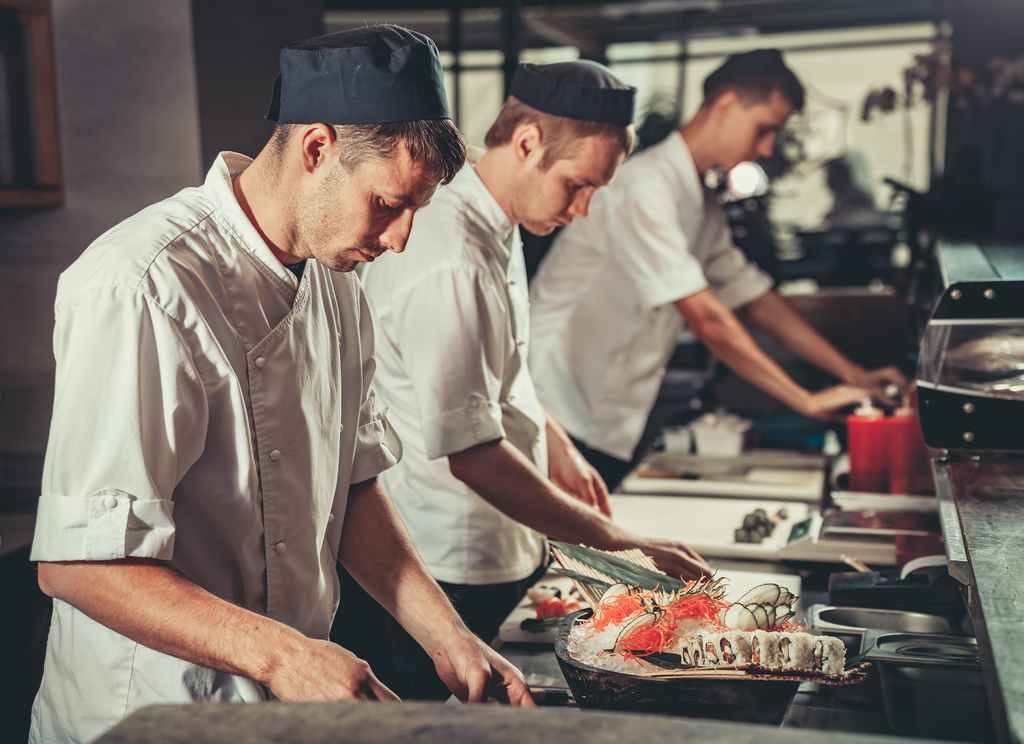 Course Description
Accredited by the International HACCP Alliance, this course presents the characteristics and application of Hazard Analysis and Critical Control Points (HACCP), a risk prevention management methodology that applies appropriate science and technology to plan, control, and document safe food processes in a food facility.
A Certified Food Safety HACCP Manager should be able to perform the following functions: Conducting preliminary activities, conducing hazard analyses, establishing detailed control measures, conducting verification activities, conducting operational implementation activities, and conducting continuous improvement activities.
The course first examines HACCP's principles and concepts. The HACCP approach begins by identifying biological, chemical, and physical hazards (inputs to the system) associated with facility construction, equipment, employees, food and supplies.
The course also examines the prerequisite processes (e.g., personnel hygiene and training; equipment and facility cleaning, sanitizing, and maintenance; receiving and storage); and for food processes (e.g., cooking, hot and cold holding, and cooling), this course presents scientifically validated hazard control procedures that prevent, eliminate, or reduce hazards to levels that protect public health.
Finally, this course describes how HACCP is applied through Active Managerial Control (AMC) to establish a functional food safety management system.
Credit Hours: 16 hrs
Cost: $125.00
Choose State Here
Course Objectives
After completing this course, the student will be able to:
Identify the biological, chemical, and physical hazards in the food offered to consumers in a food system.
Determine which hazards are significant risks.
Determine, write, and validate adequate controls for those hazards.
Write a Food Safety Management Plan that provides an appropriate level of protection for customers.
Train and supervise employees to perform controls that strive for zero customer illness or injury during the life of the business.
Course Outline
This course will discuss the following topics:
Lesson 1: The Food Safety Problem
Lesson 2: The HACCP Approach to Food Safety
Lesson 3: The Food Safety Management Plan
Lesson 4: Physical Hazards in Food
Lesson 5: Chemical Hazards in Food: Part 1
Lesson 6: Chemical Hazards in Food: Part 2
Lesson 7: Biological Hazards: Part 1
Lesson 8: Biological Hazards: Part 2
Lesson 9: Biological Hazards: Part 3
Lesson 10: Biological Hazards: Part 4
Lesson 11: Personal Hygiene and Control
Lesson 12: Cleaning and Maintenance
Lesson 13: Supplies
Lesson 14: Menu HACCP
Lesson 15: Recipe Engineering
Completion of Course
Upon successful completion of the course, the certificate of completion will be available from the training page.