A major selling point of seafood is its quality – and seafood safety training is key to that quality. Likewise, the seafood industry is constantly evolving – so it is critical for owners and employees to stay up-to-date on seafood practices, trends, product knowledge, and regulatory requirements through safety training.
The nation's $60 billion seafood industry employs about 250,000 workers, and the U.S.  is the third largest consumer of seafood in the world. To ensure seafood safety, the U.S. Food and Drug Administration (FDA) established strict regulations for handling seafood in 1997. These federal regulations required that all seafood processors undergo training outlined in the principles located in the FDA's Seafood HACPP Webpage – Fish and Fishery Products Hazards and Controls Guidance.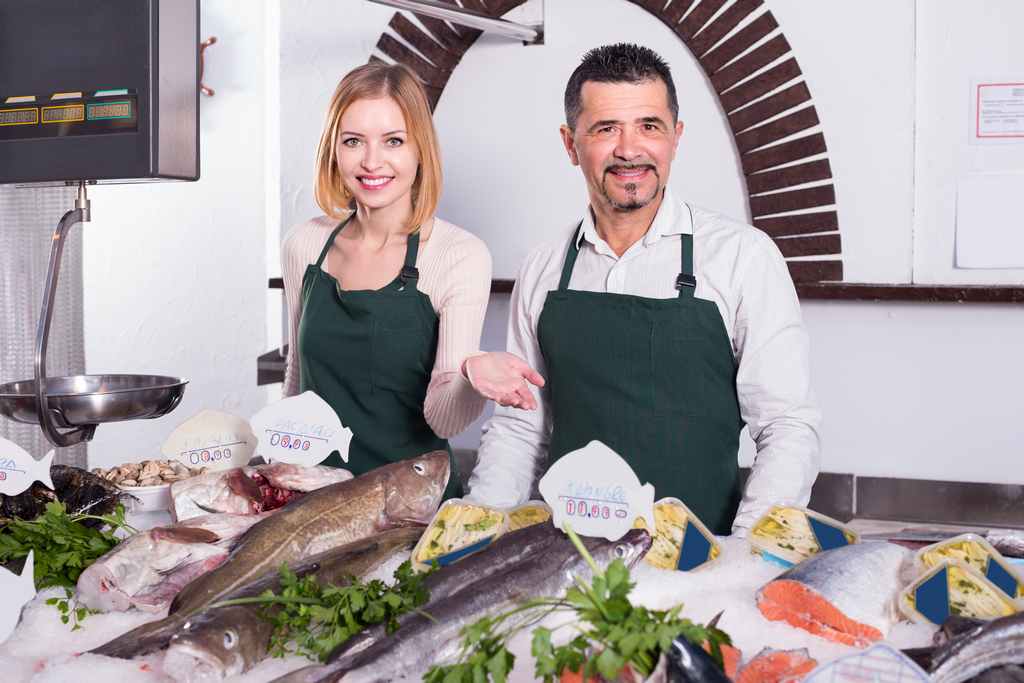 Course Description
The Seafood HACCP regulation defines processing as handling, storing, preparing, heading, eviscerating, shucking, freezing, changing into different market forms, manufacturing, preserving, packing, labeling, dockside unloading, or holding fish or fishery products.
Information in this course comes from the "Hazardous Analysis and Critical Control Point Principles and Application Guidelines" adopted by the USDA and FDA National Advisory Committee on Microbiological Criteria for Foods (NACMCF) in August 1997. 21 CFR Part 123 – the "Seafood HACCP Regulation" requires all seafood companies (domestic as well as international exporters to the United States marketplace) process products in accordance to HACCP principles as specified in the regulation.
Credit Hours: 1 hr
Cost: $75.00
Choose State Here
Course Objectives
After completing this course, the student will be able to:
Describe why a Hazard Analysis and Critical Control Point (HACCP) management system is an effective means for assuring food safety.
Identify and distinguish between prerequisite programs for a HACCP management system.
Discuss areas in which employees must receive education and training in order to understand their roles in producing safe foods.
Identify the five preliminary tasks to be completed in the development of a HACCP plan before applying principles to a specific product or process.
Discuss the seven principles of HACCP.
Identify and describe the two stages involved in conducting a hazard analysis.
Name and describe examples of possible CCPs.
Identify and discuss the seven steps seafood companies must follow to help eliminate known hazards.
Name five ways to test fish for freshness.
Course Outline
This course will discuss the following topics:
Lesson 1: What is HACCP?
Lesson 2: Implementation and Maintenance of the HACCP Plan
Lesson 3: Seafood HACCP
Lesson 4: Consumer Steps to Safer Seafood
Completion of Course
Upon successful completion of the course, the certificate of completion will be available from the training page.